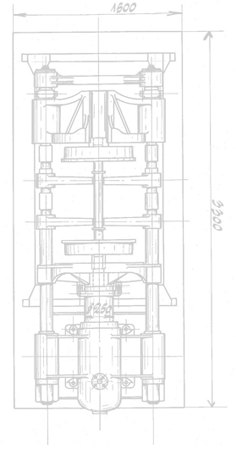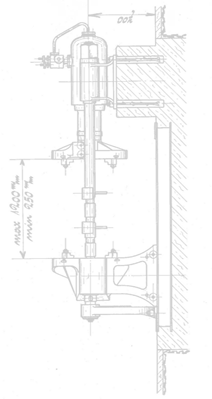 The history of PQS Technology, Ltd. – traditional manufacturer of hydraulic systems in Rakovník
The company history dates back to 1909 when Ing. Jaroslav Vltavský established the company of 27 employees and launched the production of drying devices according to his own design. In 1911 the production was relocated to a new factory with approximately 60 employees. In addition to the original production program, the factory began to manufacture mechanical presses for sugar, casting moulds, various mechanization devices pro ceramics factories, and fruit processing devices.
During the WW1 the factory of Ing. J. Vltavský participated in armament production. After the WW1 the factory underwent development. In 1920 the first vulcanization press was manufactured for the company Baťa and in that period the production program was extended with the production of hydraulic jacks and eccentric pumps. In 1929 the production of hydraulic presses for pressure metal casting was launched in cooperation with the company Polák Praha.
Further development of the enterprise until the WW2 was considerably influenced by intensified armament and the related demand for the equipment of armament and chemical factories.
In 1948 the company of Ing. J. Vltavský was nationalized together with the company Linhart and incorporated into the group Spojené továrny na obráběcí stroje (United Machine Tool Factories). From the beginning of 1950 the factory was managed as the separate national enterprise TOS Rakovník with the major production program consisting particularly of various hydraulic presses for foundry industry, electrical engineering, rubber industry, production of plastic mouldings, and glass industry, including the manufacture of high-pressure hydraulic pumps used to drive presses.
In 1978 the enterprise was incorporated into the group Továrny strojírenské techniky (Mechanical Engineering Factories) and charged to manufacture hydraulic components and sets. In this period the production program of hydraulic machinery was transferred to eastern Slovakia.
During the privatization of the former TOS in 1990's the company was split up into two companies with two major production programs. All property of the former TOS Rakovník was taken over by the company with the production program of hydraulic systems, which allowed the company focused on the production of hydraulically operated machines and mechanisms to run business within the premises of PQS.
In the last ten years the production program of hydraulic systems has undergone numerous innovation changes shown in catalogues on these pages.
Enterprise in 1950's

Enterprise in 1940's

Enterprise in 1930's

Enterprise development study
---